Contact
In addition to the pictures featured I am always happy to undertake commissions of any subject not just lighthouses, at realistic rates (I do this for fun rather than financial gain).
Please contact me for an informal discussion.
For all enquiries please e-mail me [email protected] or mobile number 07930 391239
Where you can see my work
I travel around the country to various craft fairs and events and will update this page accordingly.
I will also be opening my studio at various times during the year to visitors and these days will appear on this page at a later date.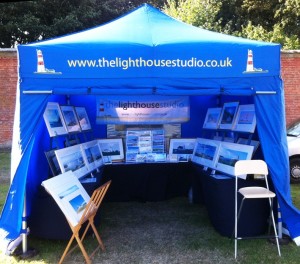 Buying a print
Prints can be supplied in a variety of sizes (contact me for details) and can be shipped by courier or, if you're on my route between Yorkshire and Norfolk, I can deliver free of charge. Payment can be made via PayPal to [email protected]